Nvidia GeForce GTX 970 was among the best-valued graphics cards of its time and provided a huge boost from the previous-generation graphics cards. Even now, the GTX 970 can play most AAA games at low settings at stable FPS. The graphics card's memory is becoming a problem these days, as many games are utilizing more than 4 GB of VRAM, even at low to medium settings. Moreover, the graphics card's performance is good for only 1080P resolution. This graphics card should not be used with resolutions above 1080P if you want to play modern games at good FPS. Today we've picked a few best CPU for GTX 970 that are worth every penny you spend and give you great performance for the price.
Since GTX 970 is a budget graphics card, many people search for a budget CPU capable of supporting this graphics card and ensuring stable frames in modern games. We have a plethora of CPUs these days by both AMD and Intel, but the high prices of components make it difficult to budget users to buy them.
Best CPU For GTX 970 Summary
Best CPU For GTX 970 At a Glance:
Best CPU For GTX 970 Reviews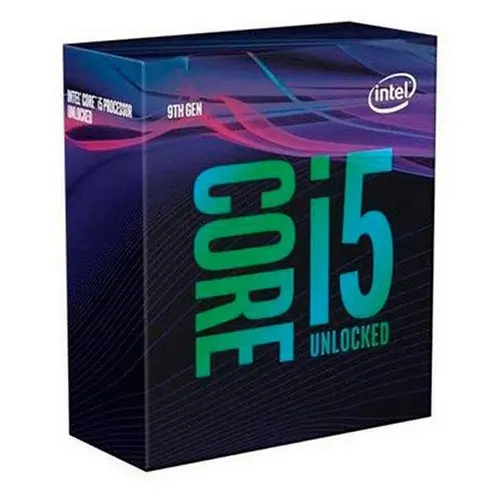 REASONS TO BUY
✓ Cheaply available
✓ Low costs of the motherboard
✓ Can be overclocked fairly
REASONS TO AVOID
✗ No HyperThreading
✗ High CPU usage in modern games
The first processor that we have on the list is Intel Core i5-9600K. The price of this processor is very low these days, which makes it a fine processor to be coupled with GTX 970. The processor is based on the LGA 1151 socket, which gives a lot of motherboard choices for the motherboard, such as B360, Z370, Z390, etc. 
The Core i5-9600K is a hexa-core processor that does not come with Intel Hyper-Threading technology. This means that there are six cores and six threads in the processor. The single-core performance of the processor is quite good, and you would be getting 80+ FPS in almost every AAA game. 
The processor comes unlocked, as indicated by the 'K' in the name. You can greatly increase the performance of the processor with overclocking, but this will require you to couple it with a Z370 or Z390 motherboard, as B-series or H-series motherboards cannot be used for overclocking. 
Now, coming to the performance of the processor, i5-9600K will give you 150+ FPS in games like PUBG, Fortnite, Apex Legends, etc. In modern competitive games like Call of Duty Modern Warfare 2, you will be limited to around 80 to 100 FPS, which is still not too shabby. 
For casual games, the processor can struggle in titles like The Last of Us Part 1 or Spiderman Miles Morales, but since you are coupling it with GTX 970, you would still be GPU bound in most scenarios. Overall, the i5-9600K is one of the best CPU for GTX 970 that you can buy without breaking your bank.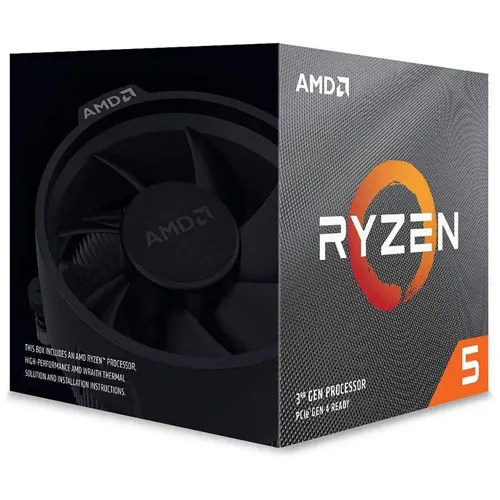 REASONS TO BUY
✓ Comes with AMD SMT technology
✓ Can be overclocked on any motherboard
✓ High multi-core performance
REASONS TO AVOID
✗ Relatively lower single-core performance
✗ Requires good-quality RAM kits for optimal performance
AMD Ryzen 5 3000-series processors were the first processors by the company that seriously caused a threat to Intel processors. Previously, the single-core performance of Ryzen processors was not good enough, which is why most people would prefer buying an Intel processor. That is why AMD had a low share in the market despite having lower prices. With Ryzen 3000-series processors, the difference between single-core performance became so negligible that enthusiasts started buying Ryzen processors instead of Intel. Ryzen 7 3700X is one of the most popular processors of our time, but the processor we are talking about is Ryzen 5 3600X due to its budget nature.
Ryzen 5 3600X is a low-priced budget offering by the company that highly suits budget graphics cards like GTX 970 or 1060. It is a hexa-core processor, but unlike the i5 9600K, the processor has SMT enabled, which means that there are twelve threads in this processor. The performance of the processor is fantastic in compute workloads, and due to SMT, modern games efficiently utilize the cores of the CPU.
Speaking of games, the performance of the processor is going to be very similar to i5-9600K in competitive games such as PUBG, Fortnite, and Apex Legends. The modern titles, however, such as Call of Duty Warzone will see some improvement, as the game is quite CPU hungry. The same can be said about modern casual games like Watch Dogs Legion, CyberPunk, Hogwarts Legacy, etc.
Speaking of motherboard support, the motherboard is compatible with a ton of AMD motherboards; almost any AMD motherboard with an AM4 socket. The performance of the processor can be improved further with overclocking, as all the Ryzen processors come unlocked from the factory. Moreover, you don't need any specific motherboard chipset to overclock the processor, and even the B-series motherboards are capable of overclocking the Ryzen processors. One thing about Ryzen processors is that you will have to use high-end RAM kits if you want to maximize the potential of the processor.
Overall, AMD Ryzen 5 3600X is the best CPU for GTX 970. In fact, you can fairly upgrade the graphics card with a processor like this to GPUs like GTX 1080 or even 2080, without any signs of CPU bottleneck.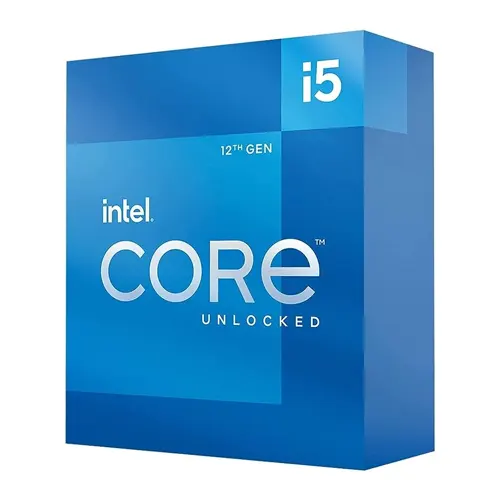 REASONS TO BUY
✓ Super-high single-core performance
✓ High core count
✓ Compatible with both DDR4 and DDR5 RAM slots
✓ Can be upgraded to i7 13700K or i5 14600K in the future
REASONS TO AVOID
✗ The platform is quite expensive
✗ Requires a powerful cooling solution
Intel started to lose a big market share when AMD Ryzen 5000-series processors were released. The performance of Ryzen processors far exceeded that of Intel processors when it comes to value, and people started preferring AMD offerings. 
Fortunately, Intel came up with a new strategy, that is the implementation of big.LITTLE configuration in CPUs. In this configuration, there are two kinds of cores in the CPU; one is performance cores that are pushed to the maximum clock rates, and the other is efficient cores that have a low clock rate. The reason for implementing efficient cores is that Intel simply could not put 16 or more cores into a single processor with such high clock rates, as it would hugely increase the power consumption and ultimately increase the thermals. 
Intel Core i5-12600K is a marvelous processor that comes with six performance cores and four efficient cores. The performance cores come with Hyper-Threading enabled, while the efficient cores do not. This makes a total of 16 threads, which is superb for a mid-range processor like the i5-12600K. The reason we have listed this processor in this list is that you can buy a powerful processor like i5-12600K for now, use it with GTX 970, and later upgrade the graphics card to something like RTX 3070, etc. 
The performance of the processor is excellent in any workload you throw at it, whether you do gaming, rendering, or other compute-based workloads. The efficient cores, despite having low clock rates, are fast enough to be compared to the cores of 6th or 7th-generation stock processors. An important thing to note here is that you will have to use a capable CPU cooler with this processor, as it is a fairly hot processor. As for the motherboard, you can go with either a DDR4 motherboard or a DDR5 motherboard, depending on your budget.
In gaming, the processor is perfectly suitable for high-refresh-rate gaming at 240Hz or even more, as you would be getting 200+ FPS in competitive titles like PUBG, Fortnite, etc. The performance in demanding titles is also very impressive, and the processor provides upwards of 150 FPS in AAA casual games like RDR2, Spiderman Miles Morales, etc.
Overall, Intel Core i5-12600K is a fine choice for those who are looking for a processor for the long term and don't want to upgrade the platform for a couple of years.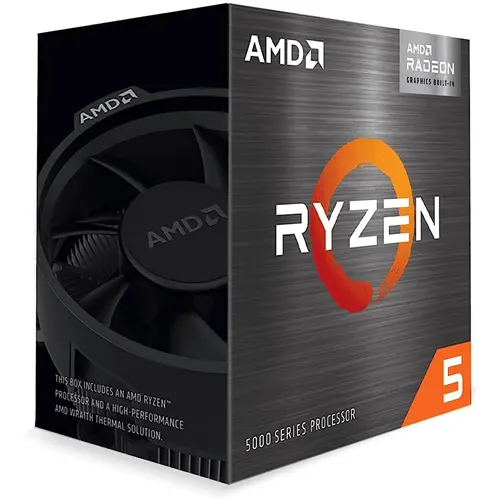 REASONS TO BUY
✓ Twelve threads at a low price
✓ Satisfactory single-core performance
✓ Nice upgrade path available
✓ Comes with an integrated graphics card
REASONS TO AVOID
✗ Requires high-frequency RAM kits for optimal performance
The last processor on the list is AMD Ryzen 5 5600G. The processor was released much later than other processors of the Ryzen 5000 series, which is why it has a lower price than the popular Ryzen 5 5600X. It is a hexacore processor with twelve threads. The 'G' in the name indicates that the processor comes with an integrated graphics card, which makes it easy to troubleshoot in case you have a problem with the dedicated graphics card.
The processor's performance is lower than that of the Ryzen 5 5600X due to a smaller cache size and lower clock rate, but the difference is negligible when we compare them with a graphics card like GTX 970. The motherboard compatibility of the processor is awesome, as most AM4 motherboards are compatible with the processor, and even if they are not natively compatible, there is a high chance that you can make them compatible after updating the BIOS.
The gaming performance of the processor is manageable, but this processor too, can support GPUs like RTX 3060. You will get 100+ FPS in any modern game with this processor. As for competitive games, you can breach the 200 FPS mark in less-demanding titles. 
Overall, AMD Ryzen 5 5600G is a great alternative to i5 9600K and the best CPU for GTX 970 if you have a little higher budget and want better performance. Moreover, you can upgrade the processor to Ryzen 7 5800 or 5800X3D if you want top-notch gaming performance.
Conclusion
In this article, we covered great options for Nvidia GeForce GTX 970. The graphics card is no doubt dated, but it is still capable of 1080P gaming at low settings. We provided a list of four processors for this graphics card here; two options from the Red Team and two from the Blue Team.
The Core i5-9600K is the cheapest offering from the bunch, but cannot be coupled with high-end cards in the future such as RTX 3070 or RTX 3080. The AMD Ryzen 3600 shares a similar fate, but the processor can be upgraded to the newer generation, i.e. it has a good upgrade path. Ryzen 5 5600G is an amazing processor and does not require an upgrade for at least two years. The processor can be coupled with up to RTX 3080, which is why it is the sweet spot right now. The Core i5-12600K provides better performance and can last longer than Ryzen 5 5600G, but it is considerably more expensive and requires a powerful cooling solution to use it at high clock rates.